An opportunity to talk about financing innovation with D&Consultants, who have supported and advised Bcv: our active endovascular navigation system has the privilege of being a double winner of France 2030 for its Gecko+ (i-Nov) and House of Gecko (Industrialization and health capacity) projects.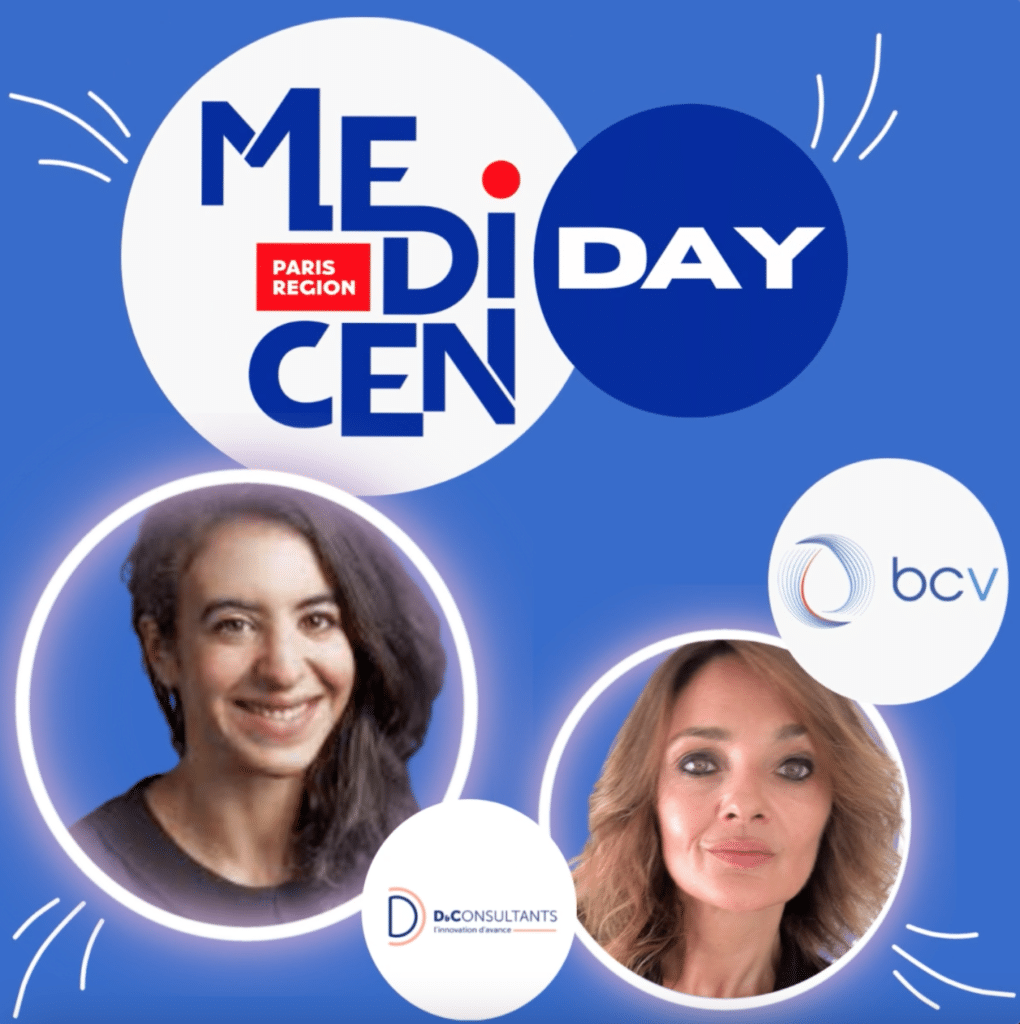 Financement public : BCV double lauréat France 2030!
#MEDICENDAY Le rendez-vous de Medicen Paris Region a proposé le 26 septembre 23 :
"Innovations Santé : Quelles (r)évolutions pour le patient ? – Atouts franciliens et Réalités terrain" !
L'occasion de parler financement de l'innovation avec D&Consultants qui a accompagné et conseillé  Bcv : notre système de navigation endovasculaire active a ainsi le privilège d'être double lauréat France 2030 pour ses projets Gecko+ (i-Nov) et House of Gecko (Industrialisation et capacité santé).