BCV takes part in the annual congress of the Société Française de Neuroradiologie (SFNR).
From March 29 to 31, 2023, this unique congress, which celebrates its fiftieth edition in 2023, addresses the various fields of diagnostic and interventional neuroradiology, from preclinical research to the latest therapeutic advances.
An opportunity to discover our innovative system and its active endovascular navigation, facilitated by Bcv technology.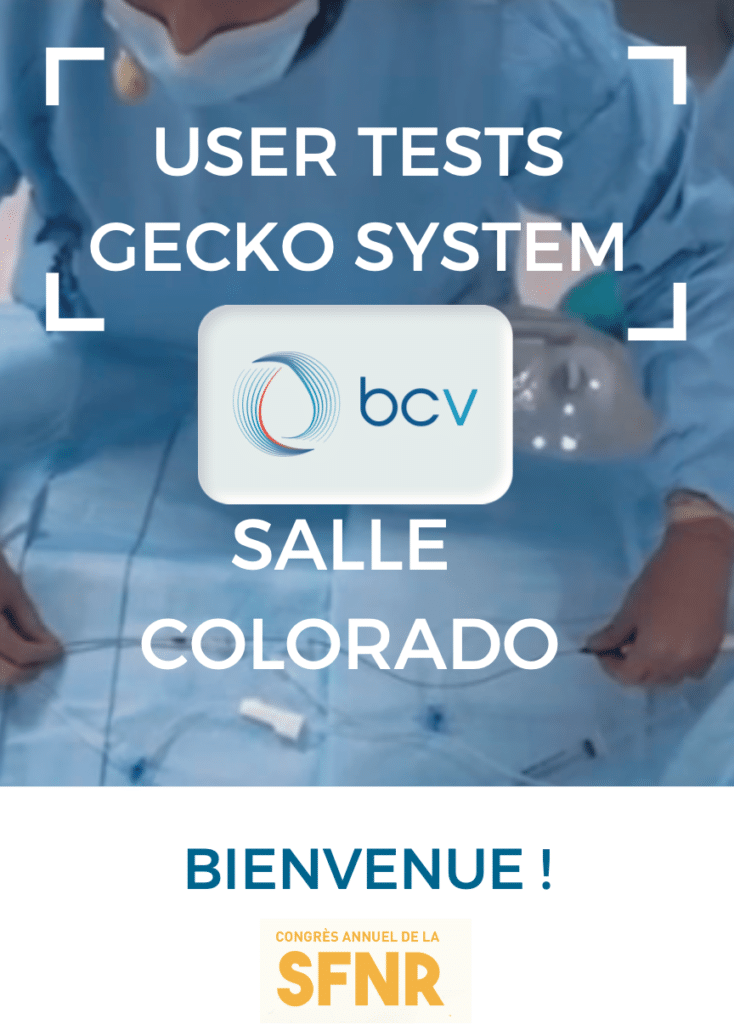 BCV participe au Congrès annuel de la Société Française de Neuroradiologie (SFNR).
Du 29 au 31 mars 2023, ce Congrès unique, qui fête sa Cinquantième édition en 2023, aborde les différents champs de la neuroradiologie, diagnostique et interventionnelle, de la recherche préclinique jusqu'aux dernières avancées thérapeutiques.
Une occasion de découvrir notre système innovant et sa navigation endovasculaire active, facilitée par la technologie Bcv.